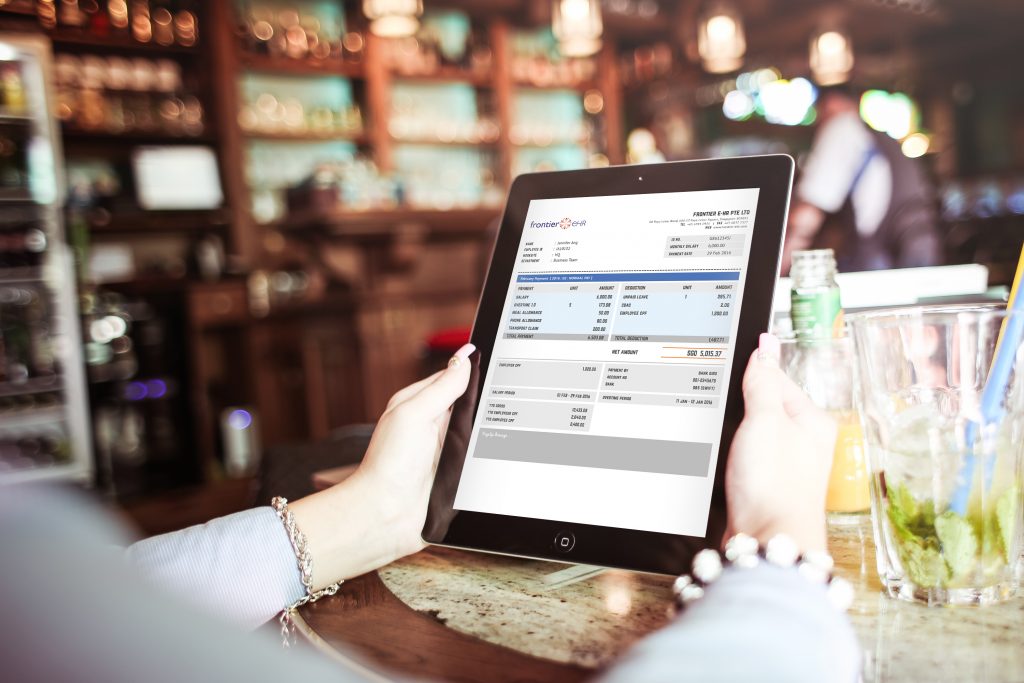 Peace-of-mind
Payroll Processing
A cloud-based payroll that empowers you to pay all your employees accurately and efficiently - no matter where they are based
Payroll Management System
Smarter payroll delivered on the cloud
Having issues with your complex payroll calculations? Frontier e-HR has the solution to your problem. Introducing our leapsUP Payroll Management System! Our robust payroll calculation engine will handle your complex payroll requirements, while you remain in complete control over your payroll processes.
To add on, our Payroll Management System is a flexible system. Hence, it can meet the needs of organisations with differing multi-country payroll requirements. Countries include Singapore, Malaysia, Thailand and Indonesia. On top of that, you can also perform an interface that allows data to flow seamlessly to your finance system.
With Frontier eHR HRMS, your employees are given an insight into their payroll and income tax details through self-service functions.
Furthermore, your administrator's workload will be reduced through our unified system of payroll, leave, claims and time management. Eliminate the manual entries and possibility of errors as HR transactions flow straight to payroll.