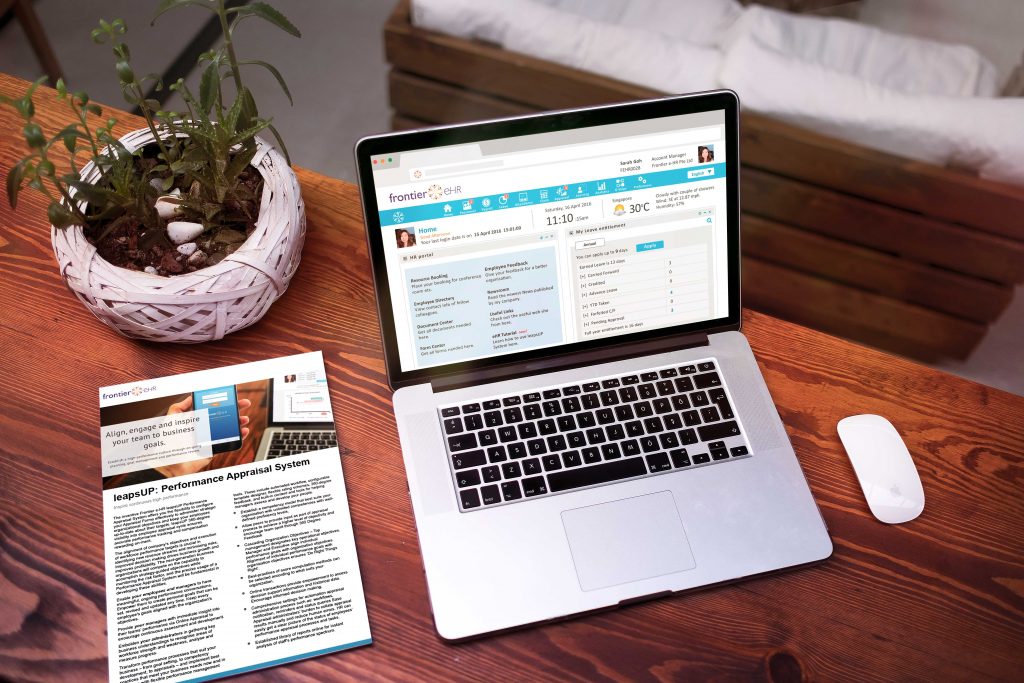 Organise your
Learning & Training
A solid foundation to develop your staff skills, reduce talent gaps and accelerate the journey to create a competent workforce
Learning Management System
Develop a skilled workforce
Frontier e-HR leapsUP Learning Management System provides an end-to-end solution for managing all training processes. Learning and development is no longer just a once-in-a-while activity; instead nurturing a high-potential talent is an ongoing and automated process. leapsUP enables HR to get the holistic view into employee performance and learning needs to deliver a learning plan. Transform learning from an administrative into a strategic function.
Engage your employees by giving them responsibility and accountability for career development. Cultivate smart learning paths for them, and link learning directly to competencies to improve individual, team and organizational performance.
Encourage your managers with tools to be effective coaches and support continuous improvement, innovation and long-term success of their teams.
Empower your administrators to manage all your learning and development processes from one central location. Effortlessly administer registrations, withdrawals, waiting lists, cancellations and mass enrolments.
Without a commitment to employee development, organizations risk losing key talent and not having the skills needed to compete. Build a culture of ongoing learning and development, where learning is integrated into daily work with leapsUP.