Streamlining HR Operations and Elevating Efficiency with Frontier e-HR
The Hindu Endowments Board (HEB), a statutory board operating under Singapore's Ministry of Culture, Community, and Youth (MCCY), manages prominent temples and a rehabilitation center for substance abusers. HEB encountered challenges with its legacy software, primarily designed for personnel data and payroll processing. The limitations included a lack of customization options and an absence of cloud-based storage.
In search of a modern and versatile solution, HEB discovered Frontier e-HR through thorough online research and trusted recommendations from HR peers. Frontier e-HR's rich feature set, competitive pricing, and robust cloud capabilities made it the clear choice.
Seamless Implementation and Dedicated Support
The implementation of Frontier e-HR proceeded flawlessly, adhering to the stipulated Service Level Agreement (SLA). The project benefited from Frontier's highly skilled consultant, whose invaluable assistance ensured a smooth transition. A crucial two-month parallel run phase was executed meticulously to guarantee data integrity.
Transformative Impact on HR Operations
Frontier e-HR yielded substantial improvements to HEB's HR operations: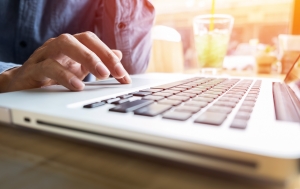 Global Accessibility: The system empowered staff to access it from any corner of the world, significantly enhancing operational flexibility.
Paperless Appraisals and Claims: Streamlined processes for appraisals and claims facilitated better tracking mechanisms. The complete digitization of the appraisal process substantially reduced paper-based administrative tasks.
Efficient Leave Management: The system's flexibility allowed for the seamless handling of various leave types.
Optimized Server Resources: Transitioning to the cloud resulted in the liberation of HR server space, a notable efficiency gain.
Frontier e-HR received high praise from employees, who commended its robustness and user-friendly interface, contributing to an enhanced work environment. HR productivity witnessed a marked increase, as employees gained autonomy in accessing payslips and critical information.
The appraisal and claims modules emerged as standout features, exceeding HEB's expectations and proving instrumental in elevating HR processes.
ROI and Performance Metrics
Although precise metrics were not systematically tracked, HEB considered their investment in the software to be advantageous for both organizational efficiency and employee satisfaction.
HEB employees expressed their appreciation for the new system, demonstrating an eagerness to explore additional functionalities such as the mobile app.
"As a powerful and user-friendly HR solution, Frontier e-HR has transformed our operations and streamlined processes, leading to a more efficient and productive HR environment." (Sabari S, 2023)
HEB described their enduring partnership with Frontier e-HR as exceptionally positive, emphasizing the software's reliability, robust technical support, and responsiveness. The CEO, Mr. Chua, exemplified a commitment to addressing their unique needs. HEB expressed their satisfaction and anticipation of continued collaboration with Frontier e-HR, emphasizing the software's pivotal role in their journey towards operational excellence.
HEB enthusiastically recommended Frontier e-HR to other organizations, including non-governmental entities and community-based groups, underscoring its potential for long-term benefits.