Three Areas To Look Out For On Onboarding Automation 
If you are involved in the Onboarding of new hires, you will agree that onboarding be overwhelming! If not done properly, a new hire that was meant to benefit the company might end up causing it (through no fault of the new hire). In a research by Glassdoor, it is found that organizations with a strong onboarding process improve new hire retention by a whooping 82%. However, why do 58% of organizations focus their onboarding program on processes and paperwork? A strong onboarding process should be focused on people, not paper work. It should be structured and strategic, not administrative.
If you are looking to bring in automation to help with onboarding, you are heading towards the right direction. Before you go any further, read on to ensure that these 3 areas that can be covered by the right onboarding software.
Assignment of Departmental Tasks
When a new hire joins the company, multiple departments are involved in their onboarding experience. HR then becomes likened to an Events Planner where he/she coordinates multiple departments together, ensuring deadlines are met, gathering requirements, communicating etc. An overview of departments that are usually involved:
IT: Setting up of DID, Laptop, Microsoft 365 Account
Office Admin: Preparing their desk and supplies
Leadership Team: Sharing of company values and culture, mentorship
Co-workers: Buddy system, meet the team
Ensure that the onboarding system you engage enables you to set up your own checklist and assign various department leaders for the tasks. Through this centralized form, HR will be able to view and keep track of the statuses for each task.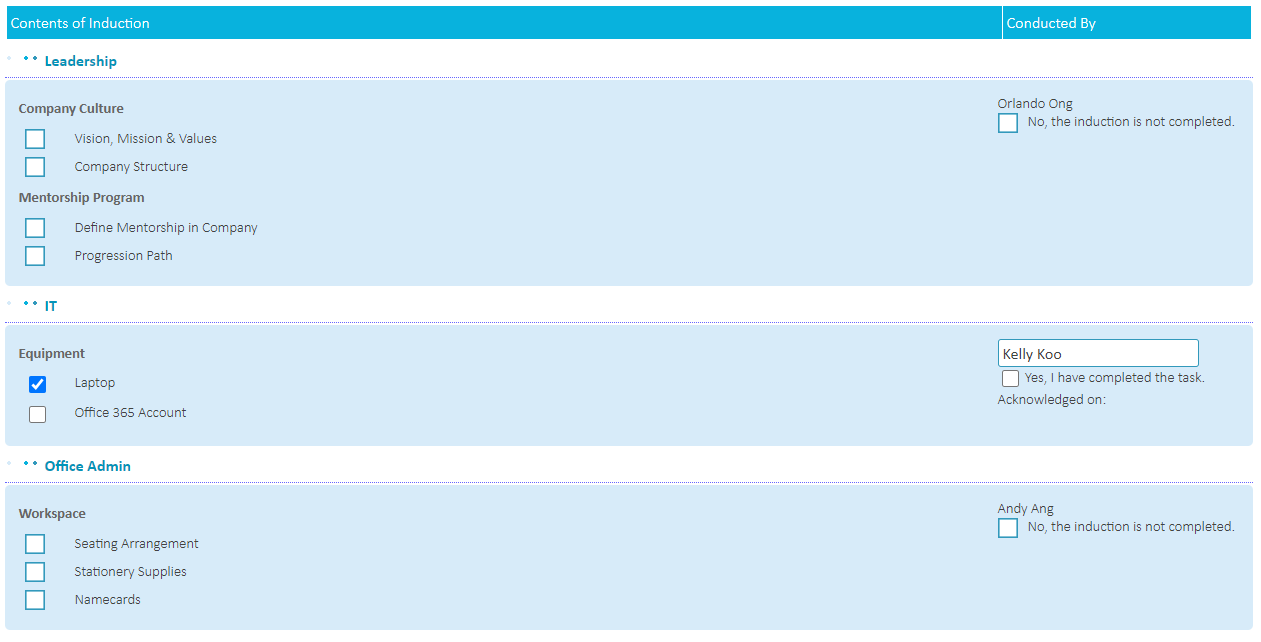 Curriculum
Consistency is the key to cultivating great workplace cultures and development of essential skills. To ensure consistency throughout your different batches of new hires, it is essential to have their foundational curriculum ready. These courses, internal trainings, tasks or goals in the foundational curriculum are meant to train and guide each new hire through the fundamentals of their work scope. Rather than spending time thinking of the tasks and trainings as and when a new batch of hires enter, spend a week or so coming up with the foundational curriculum. From there, branch out to the curriculum for each department so ensure the same skill set consistency at a department level.
In 2020, millennials will make up also half of the workforce. Almost 50% of millennial report wanting more quality and attention to details when it comes to onboarding. Show them their curriculum and enable them to track their progress. It is time to step up on the quality of your onboarding to retain them!
Ensure that a Curriculum is easily configurable in the onboarding software as it will change as you progressively work on your onboarding process.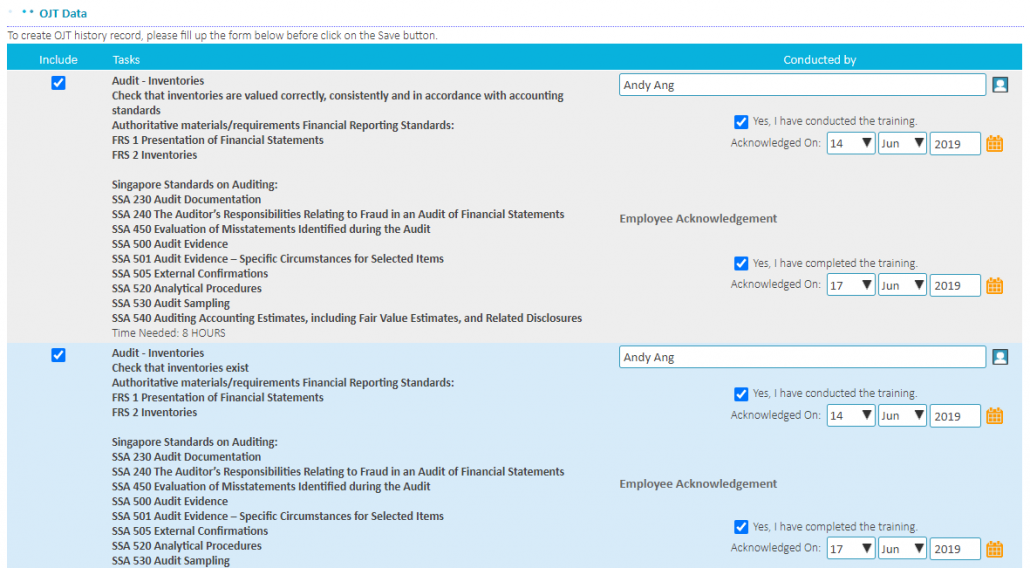 Data Collection
This is probably the most tedious part of onboarding a new hire! After rounds of interview, the first thing a new hire is asked to do is to fill up even more forms and to hand over photocopies of documents. What makes it worse is that most of the information gathered had already been given during the pre-employment stage. Let's say a recruiter makes $20 per hour, and they hire 50 new employees per year, and it takes 10 hours of administrative time to process their documents. That equates to $10,000 a year.
What if you could seamlessly transfer the data that you had previously collected during the candidate filtering stage into your HR System?
Ease your hiring process with Applicant Tracking Systems such as ServiceDott Pte Ltd's DMRecruit! Frontier e-HR has built in APIs which enables smooth data transfer between your ATS and HRMS once a candidate has been hired. Various ATS also allows the filing in of forms which can be pushed over and stored under the ePersonnel file.
With these 3 areas covered, you will be able to fully focus on PEOPLE, not PAPERWORK, thus creating a great onboarding experience for your new hires. 69% of employees who've gone through a great onboarding are more likely to stay with a company for 3 years and more. Make a long-lasting impression on your new hires and retain your talents!
About the Author
Having grown up in the 90s, Pansiri is fully immersed in the digital millennial culture. Other than being interested in the latest trends in social media, she actively looks for trends in the HR landscape. When she's not facing the computer or phone screens, you can find her volunteering her time to mentor youths in Singapore.