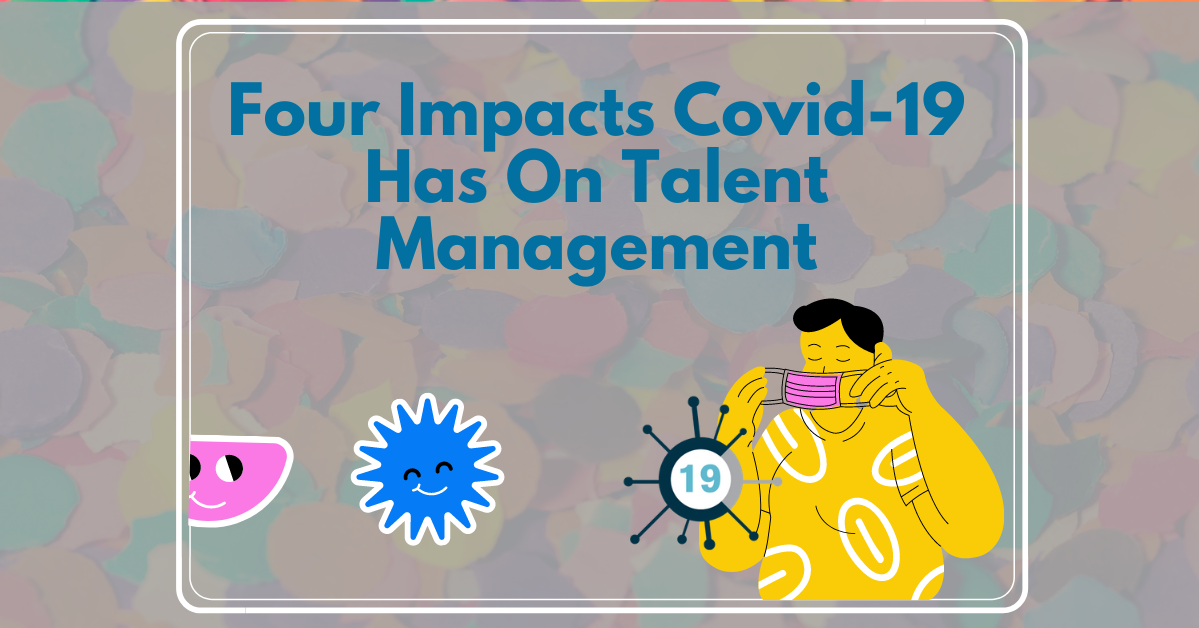 The aftermath of COVID-19 has sparked the most severe financial crisis since the Great Depression. This will soon change the way one looks at businesses as well as talent management.
Dynamic Performance Review
Organisations are changing their business strategies and plans to keep up with the business shift brought upon by COVID-19. For industries deeply disrupted by the pandemic, sticking to 2020's objectives agreed early in the year will only demoralise team members by holding them responsible for some utterly impossible goals. Given so many uncertainties, instead of sticking to an annual or bi-annual performance reviews, managers should consider having frequent conversation with employees and readjust their KPIs to better reflect the unfolding reality. Hence, it becomes imperative for organisations to leverage software tools such as performance appraisal system that adapts to the business change.
Remote Workforces
Organisations are realising they could do more with less office space. After all, employees everywhere are already used to not being at their desk 50% of the time, which potentially translate to a significant saving on real estate. Employees can also be segmented based on their roles by considering the value that remote working could deliver: fully remote, partial remote and on-site.
As organisations slowly get used to having employees working remotely, not only does the needs for office space be reduced drastically, managers can even cast a wider net to tap on new pools of talent out of their reach in the past. Technology today allows us to bridge the gap of distance and time, making it possible for people around the world to collaborate and work together.
The shift of Focus from KPIs to Behavioural Activities
When the world changed practically overnight with the COVID-19 pandemic, organisations have to keep up. Just for this year, leaders whose businesses are hard hit might like to consider performance review to be tied more on behaviours than rigid outcomes.
Managers and employee are encouraged to have regular conversations and enter performance notes to recognise the different contributions made by staff instead of purely hard-number KPIs. This will contribute greatly to your team's morale as feedback is continuously taken.
Help your team members to identify good behaviours that will ensure a positive result. People tend to repeat behaviours with favourable consequences. Examples of good behaviours could be teamwork, the ability to adapt and respond to changing demands and proactive problem-solving capability. Even though encouraging good behaviours might not be enough to help the team to achieve their usual KPIs under this current economic climate, in the long run, it will surely add to the success of your organisation.
Missed Opportunities for Learning and Development
The aftermath of working from home will result in missed opportunities for learning and development for your employees.
For those starting out, their on-the-job learning will most likely be hampered during this moment in time. They will not be able to learn by watching the senior colleagues around them or have the convenience of listening in to their conversations. To keep track of their team's training progression, organisations should consider automating the management of their employee's training programs with an OJT management system.
Employees who learn and grow at work are happier and are more productive in general. But to track and encourage employee learning during COVID-19 can be very challenging. Therefore, empowering your employees with the responsibility for their own career development is an important shift urgently required now. Leveraging on a robust Learning Management System (LMS) tool will place your employees on the driver's seats to close skill gaps, thus freeing managers to focus on other priorities.
About Frontier e-HR
Frontier e-HR has been a leading provider of cloud-based HR and Talent Management Systems since 2000. Our affordable and intuitive HRMS and Talent Management Software supports common HR processes as tracking and managing essential employee information, as well as developing, retaining and engaging your employees.