Problem Identification
 Over-reliance on your HR administrative
Your organization may have been too dependent on your HR team to process information. Claims submissions can be lengthy and time-consuming, often delaying and complicating claiming processes. Your employees will have to first retrieve the documents that they want to claim, head to the HR to wait for an extended period of time over grueling applications through each level of management. After going through the manual process of documents and other information, claims are then confirmed, top-down again.
This tedious process may take up more time than necessary.
Fix:
Streamline up-to-date data directly into the company's carrier. This portal used by your organization should be automated and made convenient. With the ramp-up of digital advancements, corporations and even individuals have turned solutions for remote connections.
With this said, the portal engaged by your organization should provide the ease in quick and remote processes. Claims management should be empowered to all employees. Via a click of a few buttons, documents can be uploaded into their devices.
Submissions should be made transparent, convenient, to all levels that are involved in reviewing and approving these claims.
Costly detriments to your organization's pocket and your managements' workload
If it requires more hands-on deck to go through a pile of documents, automation to your claims process will be the solution to cut unnecessary costs for your organization. With each document received, your organization is forking out expenses for your manpower to go through them one by one, to each level of management above the other.
Which in this case, takes up the valuable time of your personnel. Storage and printing costs associated with paper-based processing also take up another amount of your budget. Making the whole process, once again, a haul in every ways possible.
Fix: 
Let the cloud hold the weight of your burdens, it won't even feel a thing unlike us, normal human beings do. Instead of exhausting our minds and time, leave the job to the current world's best creation of mankind – the Cloud.
With efficient security systems that are encrypted to your organization's engagement to a specific portal, feel free to just leave the consuming work to automation. Let go of these unnecessary tasks in your hands and use your time in better places.
It also eliminates any possible complications that may serve as a roadblock towards cost-efficient and seamless processing of transmitting information to the organization.
Low Employee Satisfaction
Human errors from data entry may prolong the process of claims submission. Costing more losses from excess reimbursement and unhappiness within people of the organization. Having to go back and forth with every level of personnel can create friction amongst people.
These nitty-gritty situations can be salvaged by one smart decision from the management.
Fix:
Implement workflow automation through software. An automated system can also set parameters, enabling higher security of sensitive information shared amongst the organization. It reduces liability by having all employees accountable for their own submissions.
Meanwhile, it saves time for each employee to see to their own job perimeters which increases their level of productivity.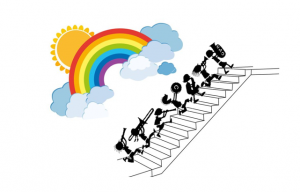 Benefits after your fix:
Dynamic Workflow and Business Growth
Actionable insights for management. Intelligent business decisions can be made simpler with insightful analytical reports generated by these automation portals. Decisions like controlled expenditures, budgeting, auditing, and etc. can be comprehended from a single, accurate view of such data.
Empowerment to all stakeholders in the organization
As mentioned, employees can apply claims online via their devices, and check their application status as and when after their submission. With heightened security, customizable tools can be enabled by management to allow employees to only see their profile, have access to their own records only.
Remote and Immediate Multilevel Approval Access
Management to approve and reject claim applications remotely via access to different devices. Management can also assign approval rights to other personnel. Approval personnel can view details of claims from all employees and make decisions based on submission.
Every tedious step skipped and made easier for all stakeholders.

Simultaneously, all information processed and recorded.

Isn't it amazing?
https://www.frontier-ehr.com/wp-content/uploads/2020/09/Blog-Thumbnail-Template-1-2.png
370
520
Pansiri Tay
https://www.frontier-ehr.com/wp-content/uploads/2022/07/frontier-4-300x111.png
Pansiri Tay
2020-09-10 13:59:40
2020-11-18 13:42:53
3 Ways to eliminate the mistakes you have been making in your HR Claim Process