The Background Behind Automation
The desks of the HR administrators at Imaginarium historically had been piled high with papers that often contain requests for leave applications to simple updates such as employee's address or marital status. When Imaginarium decided to adopt a new Human Resources system, the increasing amount for such tasks was a key reason it chose Frontier e-HR cloud HRMS for leave, payroll, benefits management and core HR.
As a growing media company, which recently doubled up in its headcount, the HR department was also facing a lot of manual administrative challenges. "A lot of processes were ineffective and inefficient as they were very manual. We do not have any centralized system as we started small, so a lot of process relied heavily on excel for instance employee information will be stored in one spreadsheet, and leave information will be saved in another spreadsheet," said Peck Lian, HR Executive at Imaginarium.
The Challenges of Manual Paperwork
There were also a lot of paper being passed around to get approvals for leave and claim submissions, and the HR administrators had to spend extra time to compile the paper and enter it as a record for every single employee, this process took a lot of time from the HR
Peck Lian further added, "For payroll, employees had the tendency to look for the payroll officer for their payslips, my colleague needed to print out the payslips every month and passed it to the employees, when someone lost the payslip, he/she would come back to us and requested for a reprint, my payroll colleague then needed to retrieve the records."
Solution Offered by Frontier e-HR
Peck Lian said the search for a new HR System involved three vendors, the two others being Justlogin and Infotech. Peck Lian said, "We decided to go with Frontier e-HR due to the user-friendly interface, coming from HR background, we do not want a software which looks very technical."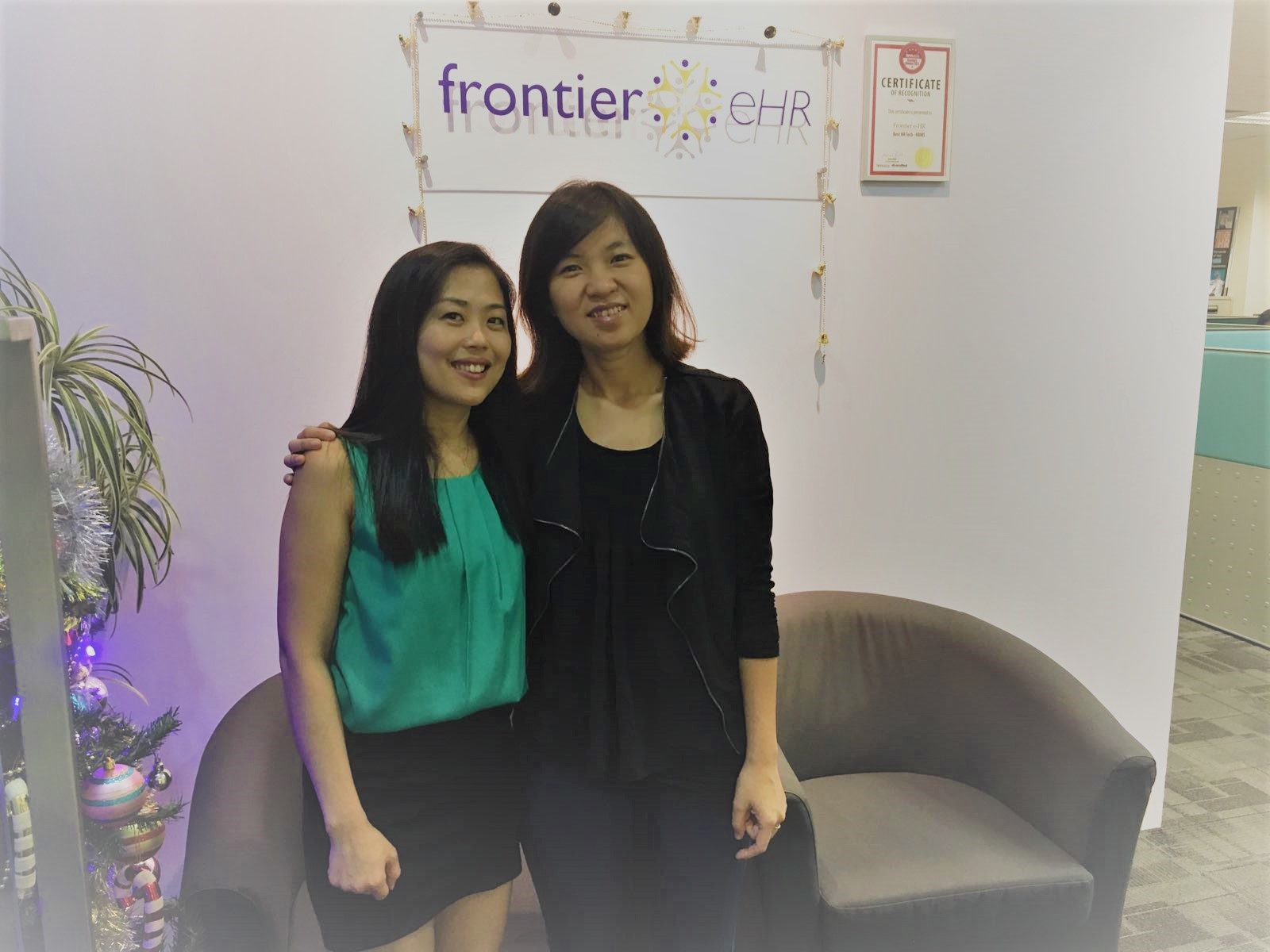 "We were also convinced by the comprehensiveness of features offered by Frontier e-HR, we feel more comfortable to go with a solution provider which has been more established and could show us the solution rather than the solution providers who promised that they will build the solution we needed back then," explained Peck Lian
It was also further testified that Imaginarium was impressed by the professional marketing efforts shown by Frontier e-HR. "In terms of presentation, marketing collaterals and website, you really beat the other providers hands down."
Imaginarium then decided to proceed with Frontier e-HR to automate their Leave, Expense, Payroll and Personnel management for various entities in the country.
Results After Implementation
The overall payroll process at Imaginarium is now much faster thanks to the intelligent automation, payroll officer now only needs to let the system run its calculation. "Our man hours decreased drastically for the payroll processing. Printing itself used to take one to two days. Currently it takes only half a day. We used to take 2 days to consolidate all the leave data, now it has reduced 50% as there are no more papers that we need to compile, besides there are also no more backlog," Peck Lian explained gladly.
The company also achieves a higher employee happiness through the self-service automation. "Having a cloud HRMS provides our employees with a sense of privacy as they can login to the portal and retrieve their own payslips, this eliminates the risk of payslip going to the wrong recipients," said Peck Lian
Through Frontier e-HR, the company enjoys having the benefit of a centralized system for various entities, besides it provides a lot of security as it is sitting on a secured network.
Closing the conversation we had that afternoon, Peck Lian added, "Support and services from Frontier e-HR have been very helpful starting from the training, implementation up to now after the system has gone live, you have provided us a very prompt customer support."